Staff Q&A's - Alwyna Lewis
2nd October 2019
---
As we are celebrating our 30th anniversary this year, we are taking the opportunity to interview our long-serving staff to get their insights about Nolan uPVC and the journey the company has been on since 1989.
This Q&A will include one of our longest serving members, Alwyna, who was involved in 1989 when the company was founded.
When did you first start working at Nolan's?
I started in August 1989.
How old were you when you joined the company?
25 years old
What was your first job at Nolan's?
My first role at Nolan was a Telephonist / Receptionist.
What is your current position at Nolan's?
I am now a Sales Representative. I have held many positions around the business during my time, including Office Manager and Trade Representative.
What major changes have you seen within the a) business b) industry during your time at Nolan's?
The first change that comes to mind is that we now operate out of an office building. We started in a porta cabin in Ponthenri. Also all orders were done manually either using typewriters or were handwritten. The advancement in technology for both administration and manufacturing has improved dramatically.
Within the industry in 1989 the main colours of choice were white, mahogany and oak. Now you have the option of more or less any colour you like. I've witnessed the emergence of UPVC over the years and how the perception of aluminium has changed and is now a staple of the industry.
Tell me about a funny story or memory during your time at Nolan's?
This is not necessarily a funny story but more of a landmark moment I remember when Nolan bought its first lorry, and we saw it pull up outside and it was an emotional time to see how far the company had come to that now needed a lorry to deliver products.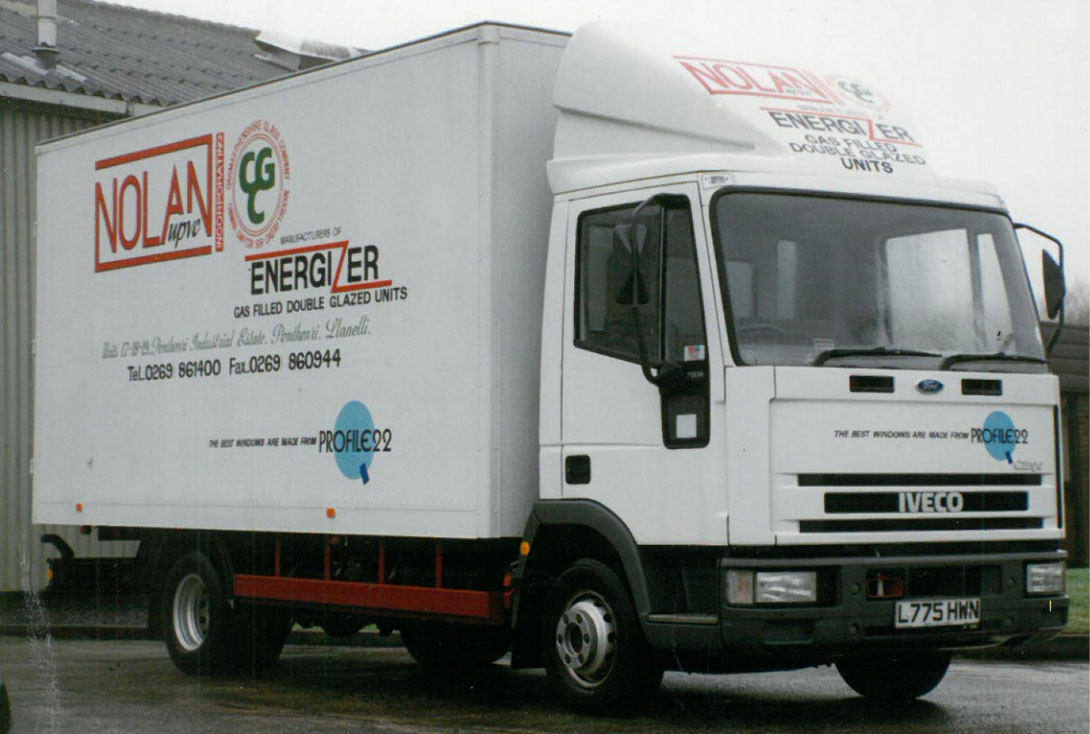 What has changed in your life during your time at Nolan's?
A lot has changed in my life, I have in fact left and rejoined Nolan twice due to family reasons but I always find myself coming back!
What is your landmark memory of 1989? What is your first thought when you think back to 1989?
1989 in my memory symbolizes a fresh beginning as I started a new job in Nolan and moved home that year.