What Is A Flush Casement Window?
29th September 2020
---
Flush casement windows consist of a sash which sits flush with the window frame, creating a flat surface from an outside perspective. This creates a seamless and elegant design that can give an older property a modern makeoverbut also suit contemporary properties perfectly.
The flush casement was first designed to replicate the aesthetic of timber windows but to provide the modern functionality of other materials. Flush casement windows are available in uPVC and aluminium and serve as the cost effective choice over timber windows as well as having advantages in thermal efficiency and durability.
The flush casement window is ideal for someone looking to replace timber windows but would like to be rid of the high maintenance for a virtually maintenance free option with minimalist design.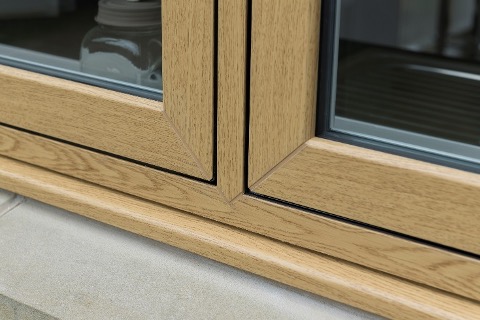 Benefits of flush casement windows
This type of window is a more cost effective option to timber windows as mentioned before, and in addition to this, they are easy to maintain and clean – no need to sand and paint them every few years as you would need to do with timber windows. Just a quick wipe every now and then will keep them in pristine condition.
Flush casement windows are all high energy rated and highly secure. You are also able to customise the design to suit your personal taste with a wide variety of styles, colours and finishes available to accommodate you.
Seen above, the Deceuninck uPVC flush window has superior sound insulation, slim and aesthetically pleasing profiles, and a long and useful lifespan with minimum maintenance.
Examples of our flush products:
Flush Casement Window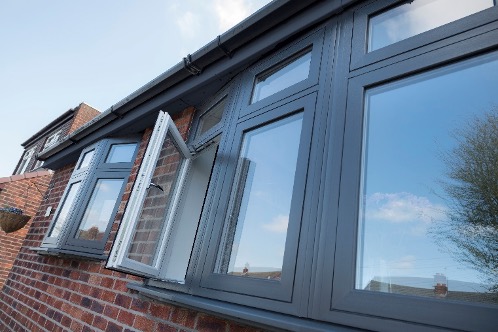 This product can be manufactured in aluminium and uPVC delivering the same aesthetic as timber windows. Flush casement windows in uPVC are available in 30 stock colours including the traditional English Oak, Chartwell Green, Anthracite Grey and Rosewood. Aluminium flush windows are available in over 200 colours. We can also colour match to the interior of your home, or colour match to your entrance doors.
Flush Doors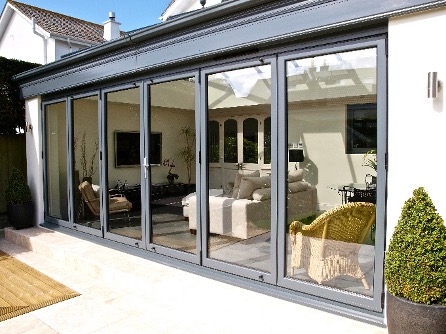 The flush concept is also available with for doors. You can complete the look of your home by combining both flush windows and doors to help maintain a simplistic, architectural look. Get in touch to find out more about the flush doors we offer.
---
Flush Casement Window Prices
You can receive a free quote for flush casement windows from the comfort of your own home by clicking "Start a Quote" anywhere on our website - you will need estimated dimensions of your openings to complete the quote.
Complete the look of your home by also fitting a flush door, leaving a consistent and seamless view from outside. Get in touch and ask about flush casements and flush doors. If you'd like to speak to one of our experts about flush casementwindows or doors, please call 01267 611 541 or email sales@nolanupvc.co.uk.
Try before you buy
If you would like a closer look at the flush windows or doors, our showrooms in Carmarthen and Cardiff are open Monday to Friday from 9am to 5pm with hand sanitisers and masks available on arrival.
Brochures are available for both uPVC and aluminium products. Just fill in a contact form to have one sent out via post or email.